by N.Morgan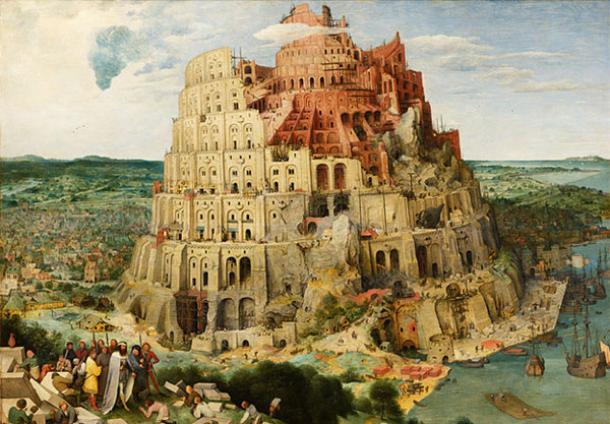 One of the many intriguing stories in the Book of Genesis is the Tower of Babel, a tall construction made in Babylonia after the Deluge. The gist of the story is: All human beings used to speak the same language. As they came to settle in Mesopotamia, they decided to build a city with a tower to reach the heavens. Through this endeavor, mankind intended to create a name for himself. God, however, had other plans. Mankind's language was confused, and they were scattered over the earth. As a result, the city and the tower were never completed. Regardless of whether you believe this story actually took place, there are several interesting ways of looking at it.
A Literal Approach to the Tower of Babel Story
One way of approaching the story is the literal approach. If one accepts that the Tower of Babel was a historical fact, then it would be expected that some sort of remains or ruins of the tower would exist. This, however, has not been identified by archaeology. The closest candidate for the Tower of Babel may perhaps be the Etemenanki of Babylon . This was a ziggurat dedicated to Marduk, the patron god of Babylon. It has been claimed that this structure was the inspiration for the Tower of Babel. Given that ziggurats were found in Mesopotamia, the setting of the story, and that they were monumental structures, it is not too difficult to see how they may have been used in the story of the Tower of Babel.
More with Video